Become a Notary
---
Everything You Need to Become a Notary, All in One Place.

Welcome to the American Association of Notaries! Since 1994, we've helped hundred of thousands of people across the country become notaries. With our guidance and expertise, you will become a skilled notary capable of providing accurate and efficient notarial services. That is our mission.
Notary laws vary by state, but in general you must meet the following basic requirements to become a notary:
Be 18 years old or older
Be a legal resident of your state
Have no criminal convictions or felonies
Provide a notary bond
Complete an application approved by the state
Purchase a notary stamp and a record book once you receive your notary commission from the state
Take the oath of office
To learn how to become a notary, click your state on the map or select it from the drop-down menu.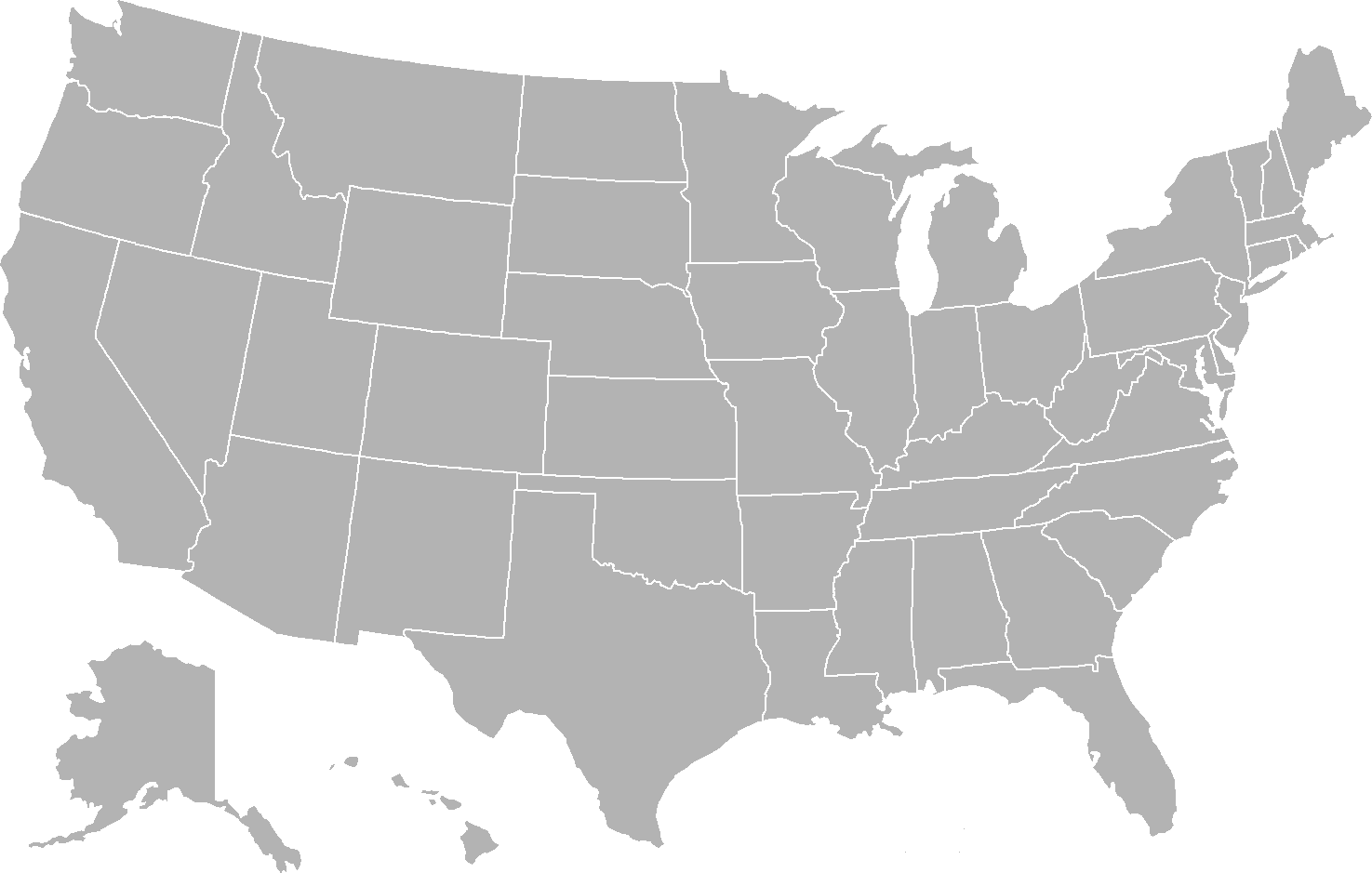 ---
Process to Become a Notary
While the process to become a notary differs from state to state, the requirements are almost identical. In most states, to become a notary an individual needs to complete a notary application online or by mail, pay the state filing fees, take the oath of office, and attend a notary training class.
Here is an overview of the process to become a notary.
Submit a Notary Application

To become a notary in your state you need to complete a state-approved notary application. You can usually obtain a notary application from the secretary of state's website or from notary bonding companies, like the American Association of Notaries, that specialize in one-stop-shopping and help individuals apply to become a notary.

Few states have an online portal where you complete and pay for the notary application online. In general, notary applications require several pieces of information. These include information about your identity, residency, previous notary commissions, and any criminal history.

Some states consider the signature on the completed notary application as your official notary signature that you must use every time that you notarize a document, and some states use the signature on the oath of office as the notary's official signature. So, be sure to sign the notary application with a signature that you are comfortable with. Also, some states require that applicants use their full legal names or an abbreviation of your first and middle name. Most states require notary applicants to take an oath of office, when you swear that you will perform your duties a notary in good faith and according to the laws of your state.

Take a Notary Training Class

Even if your state does not require you to take a notary class, the American Association of Notaries recommends that you do. The notary training class will help you reduce your liability. To work as a notary public, you will need to have a solid understanding of your state's notary laws. This is because, as a representative of the state, you are expected to know how to properly execute your notary services. Depending on your state, you can either take classes online or in person.

Pass a Notary Public Exam

Few states require notaries to pass a notary exam before applying to become a notary. Some states administer these exams and some require the exam as part of the online or in person training. Click your state on the map above to find out if your state requires such exams.

Obtain Background Check Certification

Very few states require individuals applying to become a notary to obtain background check verification from local law enforcement agencies. Some states do background checks when they receive the notary application and some do not. In general, if you have a criminal conviction, you must submit court records along with the notary application to have your application approved. Applicants with a criminal conviction may have to wait several months before they receive any confirmation if the notary application is approved or denied. Also, applicants with revoked notary commission may not qualify to become a notary.

Pay the Notary Application Fee

Most states require individuals applying to become a notary to include a fee set by the state with the notary application. The fee may not be refundable if your application is rejected or if you were asked to provide additional information and you did not provide the required information in a timely manner. Notary fees can range from as low as $10.00 to over $100.

Purchase a Notary Bond

About 30 states require notaries to purchase a notary bond. The state keeps copies of notary bonds in case a claim arises against the notary. The notary bond is a three-party agreement, where the notary bonding company guaranties, on behalf the notary, to pay the state the amount of the bond if there is a claim, and the notary guaranties to pay back the amount of the bond paid on their behalf to the notary bonding company.

Purchase a Notary Errors and Omissions Insurance (E&O)

E&O insurance is added security to pay for unintentional errors and omissions. Notary bonds do not pay for errors that you make. Bonds only pay for claims that may arise against your errors. Errors and omissions insurance pays for legal fees to defend you in court and pay for any claims that may arise from this error. However, notary errors and omissions insurance does not pay for intentional errors. For example, if your employer has you notarize a document without the signer present in front of you, you will have violated notary law by not requiring the signer to be present even if your boss vowed that he or she knows the signer.

Order a Notary Stamp

Once you become a notary and get your notary commission certificate. The next step is to obtain a notary stamp to authenticate documents that you notarize. Always order a notary stamp from a reputable notary organization that stands behind their notary stamps. Once you receive the notary stamp, verify that the information printed on the stamp matches the information on your notary commission certificate. Contact the vendor if the information does not match and ask for a replacement. When you receive your notary stamp, make a few impressions on a blank piece of paper and make sure all the required information is clearly visible on the notary stamp impression. Notary stamps cost $19.95 and up. To order a notary stamp Click here.

Order a Notary Record Book (Notary Journal)

Most states require notaries to keep records of the notarial acts they perform. Even if your state does not require this, the American Association of Notaries strongly recommends that you do. Maintaining a good record of notarial acts serves as proof that you take your notarial duties seriously and will stand up in court if you ever were called to testify on a notarial act that you performed. Click here to purchase a notary record book.
Notary bonds and errors and omissions insurance policies provided by this insurance agency, American Association of Notaries, Inc., are underwritten by Western Surety Company, Universal Surety of America, or Surety Bonding Company of America, which are subsidiaries of CNA Surety.