Your One-Stop-Shop For Quality Notary Stamps, Notary Supplies and Notary Seals
---
Since 1994, over three million professional notaries nationwide have ordered high-quality notary stamps, notary seals, and notary supplies from the American Association of Notaries. All of our notary stamps and notary supplies are made in-house, comply with your state's notary legal requirements, and come with a lifetime replacement warranty and a 30-day money back guarantee - No question asked!
Shop Notary Stamps and Notary Supplies By State
---
To order notary stamps and notary supplies, click your state on the map or select it from the drop-down menu.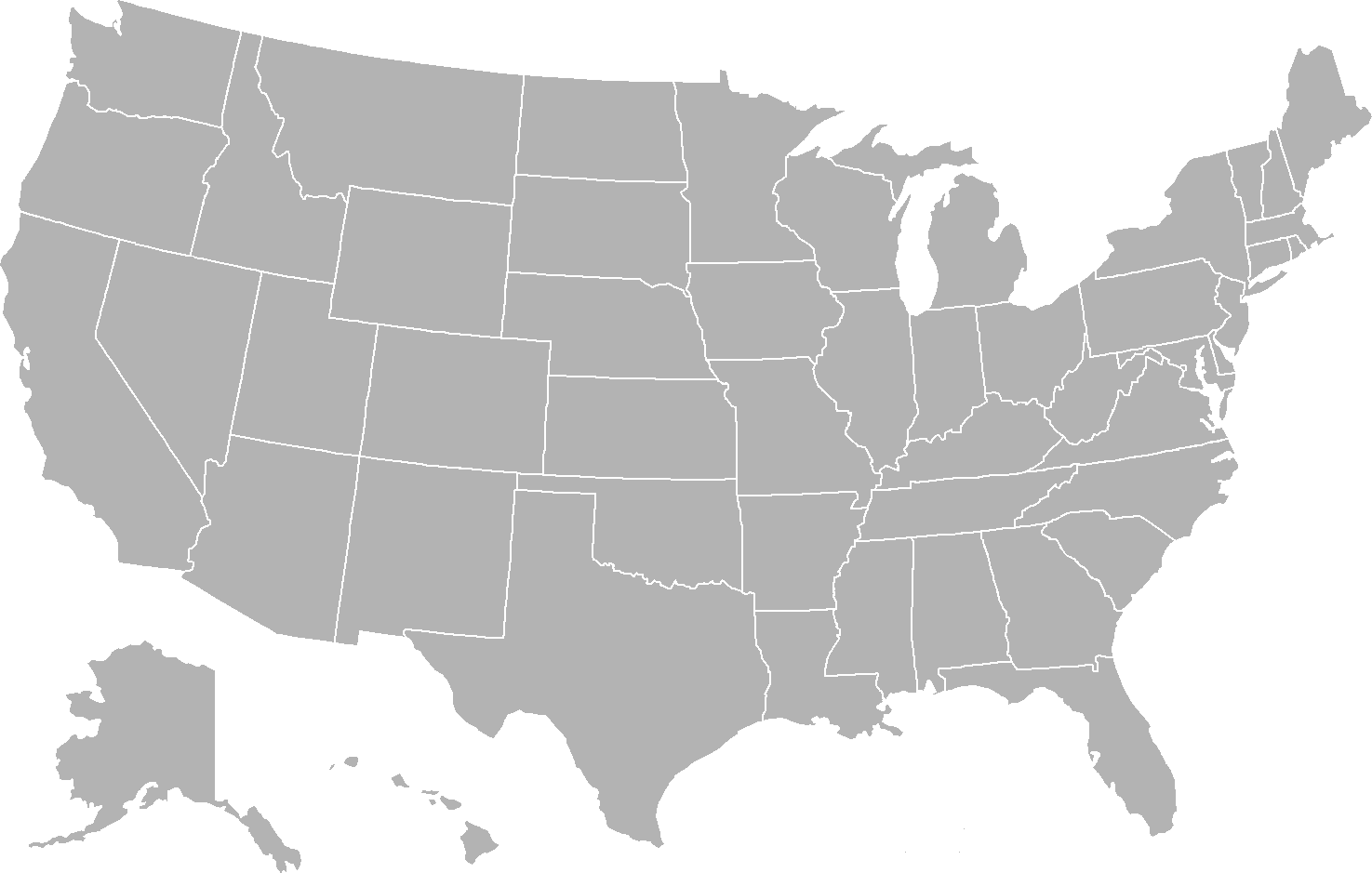 The American Association of Notaries is the only source you need to order notary stamps, notary supplies and notary seals.
What Our Customers Say
---
"
You've got a great company. What I saw on the website was exactly what I got. The quality of the merchandise surpassed what I expected. Plus, you gave me a free downloadable booklet AND free membership for a year. So, I commend you guys and thank you for a terrific experience.
"
I was so impressed by my notary stamp when I received it from your company today by UPS! I tried another place for my stamp, but was fooled by their advertisement that in all intents and purposes gave the impression of my requested notary stamp being included in the deal, but when received, I realized it was not--I got an embosser for my money, a lot to say the least. When I called to confirm, they stated it did not come with the order. I asked: "I guess I have to use my notary skills for now on if I ever intended on using your company again." It was truly a sad experience, until I bought from you!

I, too, am writing because when I opened the package, which got to the house in good condition, I noticed a letter inside stating my membership and the card was enclosed. When I looked for the card it was not in the package received from you. I would be grateful to your sending me the card so I can activate my membership online, ASAP! I hope I may receive some time in the near future from you.

Thanks for the "incredible experience of my buying from you..."
"
Thanks so very much for the stellar service I received with my initial order! My order was received accurately and within 24 hours even though it was during holiday season. I (and especially my client) can't thank you enough and will share my experience often.
"
I wanted to e-mail you guys and compliment your staff on excellent service. Very fast and professional from start to finish. Made sure everything was correct and I appreciate it. I will make sure all my future notary needs are obtained from American Association of Notaries. Very pleased with my purchase. Thank You

Shaun B. Morton


S. Morton

"
It amazes me how fast you get my orders out. Most places I've waited a couple weeks just for the Item to be shipped.

Thanks.


J. Havens

"
Thank you for sending the supplies so promptly. I look forward to my membership with you
"
Thank you for all of your help! I received my seal, embosser, and journal this afternoon (Friday) and all look correct.

Thanks again.

Have a signature day!


K Starr

"
Thank you for the quick turnaround on my recent order. Your web site was easy to use, the instructions for ordering were easy to follow, the payment process was flawless, and I received my order within five days. I appreciate it all.
"
Just completed the course over the weekend. Thanks for offering it! It will be a nice supplement to my legal academics.
"
Thank you for your prompt response to my request. I have theWestern Surety documents (the rider and POA). Your service has been excellent. I shall use your company in future and will highly recommend your firm to whomever I can. Thank you again for your excellent service.

Sincerely,

You Can Purchase High Quality Notary Stamps & Notary Supplies Right Here, All in One Place
Informational Notary Articles
---
Online Notary Digital Certificates Explained
Electronic-based notarizations, especially remote online notarizations (RONs), were on the rise long before the COVID-19 pandemic, but their use has increased significantly over the past year. Electronic and remote notarizations reduce the amount of paperwork that sometimes is associated with traditional, in-person notarizations, and they accelerate the delivery of notarized documents to the receiving party.
Read Article
What is the Difference Between an Oath and Affirmation?
When executing a jurat, many notaries fail to ask signers if they prefer to swear or affirm to the truthfulness of the contents within the documents they are signing. The reason is simple: many notaries are not aware that some signers, who have religious convictions against swearing to God, may object to do so and prefer making a promise ....
Read Article
How to Order a Notary Stamp?
Notary bonds and errors and omissions insurance policies provided by this insurance agency, American Association of Notaries, Inc., are underwritten by Western Surety Company, Universal Surety of America, or Surety Bonding Company of America, which are subsidiaries of CNA Surety.