Your One-Stop-Shop For Quality Notary Stamps, Notary Supplies and Notary Seals
---
Since 1994, over one million professional notaries nationwide have ordered high-quality notary stamps, notary seals, and notary supplies from the American Association of Notaries. All of our notary stamps and notary supplies are made in-house, comply with your state's notary legal requirements, and come with a lifetime replacement warranty and a 30-day money back guarantee - No question asked!
Shop Notary Stamps and Notary Supplies By State
---
To order notary stamps and notary supplies, click your state on the map or select it from the drop-down menu.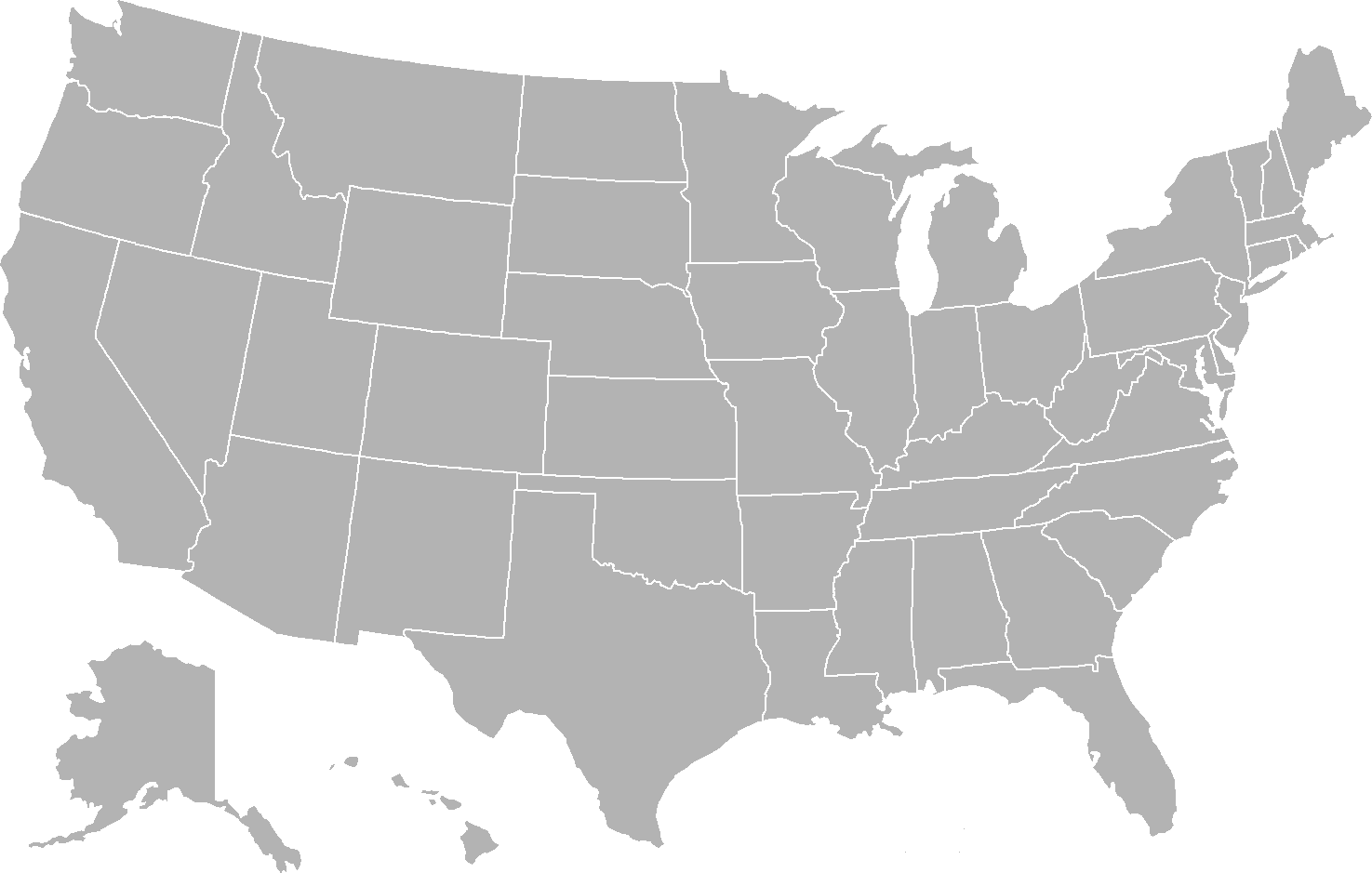 The American Association of Notaries is the only source you need to order notary stamps, notary supplies and notary seals.
What Our Customers Say
---
"
I just received my seal embosser and I am very happy with it! Came in quicker than I thought and looks great! Thank you for your wonderful customer service!
"
Thank you very much . I really appreciate all of your help but most of all your guidance through my Notary Renewal . Once again Thank you . DEBRA
"
WOW! I just received my new notary stamp (in record time) and it's 100 times better than the first one. Thank you so much. I will recommend you to everyone who asks.
"
Thank you so much! I truly appreciate your speedy response. You're awesome! This is why I haven't switched companies for my notary need since 2013! Very impressed! Will definitely recommend others!
"
Malerie. Thank you for your patience and assistance. I wish we could all be like you when assisting customers. You are to be commended. I will make a note that the renewal will come in January 2022. Have a great weekend and thank you again.
"
It is small things, like your e-mail below, that keep me coming back!! Thank you for acknowledging receipt - have a wonderful evening.
"
Thank you so much for ALL your assistance and communication. This process has truly been a pleasure and I absolutely look forward to receiving my supplies soon. Thank you again.
"
Thank you – I'll look for the automated email for tracking. Amazing job TEAM!! Appreciate your prompt response and bringing this to full closure. Kathleen
"
Thank you so much for your prompt response. The customer service with this company is incredible. Jeanette
"
I just want to reach out and express gratitude regarding the article " Document Cheat Sheet for new signing agent ". This article made me more confident when explaining documents to the signers.
You Can Purchase High Quality Notary Stamps & Notary Supplies Right Here, All in One Place
Informational Notary Articles
---
Notary Stamp Information - Everything You Need To Know About Notary Stamps
A notary stamp is a tool that a notary uses to perform his or her notarial duties. In the wrong hands, a notary stamp can be used to commit fraud that may require the notary to hire an attorney to prove his or her innocence. A bad notary stamp impression placed on a document may cause the document to be rejected by the receiving party. It might also cause financial loss to others, which could result in legal actions against the notary. 
Read Article
Notary Stamp vs. Notary Seal Embosser
A novice notary could easily become confused when shopping for notary supplies, especially when determining whether ordering a notary stamp is a better choice than ordering a notary seal embosser. The answer comes down to your state's notary stamp and notary seal law requirements. These requirements vary from state to state. Some states require notaries to use only an inked notary stamp, while others allow a notary seal embosser if used in conjunction with an inked notary stamp. Other states allow notaries to use either one.
Read Article
How to Order a Notary Stamp?
Notary bonds and errors and omissions insurance policies provided by this insurance agency, American Association of Notaries, Inc., are underwritten by Western Surety Company, Universal Surety of America, or Surety Bonding Company of America, which are subsidiaries of CNA Surety.